I shall define "magic moments" as those that make life worth living, the times when the sheer joy of a memorable day or hour or second makes all the crap that goes before and after seem irrelevant, and which you remember with tears in your eyes.  Here are three such moments in my life.  What are your moments?
Birth of my children, 1/2/95 and 19/7/98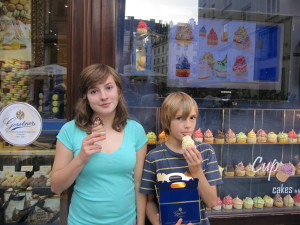 I know everyone quotes this but it is unquestionably a timeless moment to see your own child born.  In my case I was married in 1990 but we took time to establish our home and go on a 5-week pre-kiddy holiday to the Far East before getting around to kids.  I was 35 when Lindsey was born, which made me an "old dad" – but somehow made me appreciate just how special the moment was all the more.
She was a small baby, to the extent that the midwives and health visitors deemed she was not gaining weight in the womb.  So a date was set for Jean to come to the maternity unit at Stepping Hill Hospital, whence to induce our little daughter a week early.  When we finally got to the delivery suite it all happened very quickly – within two hours labour Lindsey was out in the big wide world and breathing.  A minute later she was in my arms and pooing on my shoe!  Adam was a week late, 2lbs heavier, but just as quick in arriving once the waters broke.  And he was cool from the first!
I'm proud to be a dad, proud of my beautiful and talented kids, and proud to have been there the moment they came into the world.  Each moment was a watershed and the start of a great life.
Southern Right whales, Hermanus, Western Cape, 2001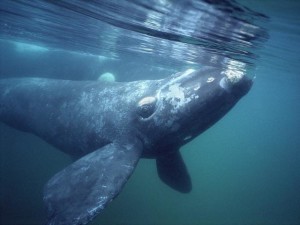 While I've written about this moment before, it stands repeating.  This happened the day a group of MBA students from the UK arrived in Cape Town at around 5am after a 12-hour flight as the starting point to our international study trip.  We were herded on to coaches and taken, bleary-eyed, down the coastline towards the fishing village of Hermanus, prior to being taken to the Hamilton Russell vineyard.  We looked around the place, stopped for breakfast, then, having been told that Hermanus was renowned for its whales, wandered along the sea front.
It was a moment of exquisite timing:  there, right by a jetty, calm as you like, was a mother Southern Right whale with her calf.  The whales sat in the water, perfectly still yet dignified, allowing all tourists in the vicinity to photograph and video them, and even to touch them.
Even if to locals it was commonplace, to me there was more than a touch of magic about this moment.   After all, these are wild animals, but intelligent and forgiving – in spite of the propensity of some nations to harpoon and harvest whales for industrial purposes.  At moments like this you feel the whale is infinitely more intelligent than homo sapiens.
Townships, Cape Town, 2001
On the same trip I was totally moved by several other things, notably going round the townships and shanty towns.  The dignity of the people in spite of all hardships and the extremes of poverty was emotionally shattering.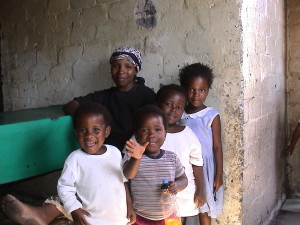 For example, seeing women with their children in a hostel for abused women, being invited by the men to their den to drink their home-brewed beer, and going to a kindergarten to find the lovely children literally throwing themselves at us had a number of our party in tears.  But perhaps what struck me most was standing on a ridge.  In one direction as far as you could see were improvised shacks made from wood and corrugated steel – no electricity, no running water.  In the other direction, going down towards the ocean, were huge estates surrounded by electric fences.  A cruel juxtaposition but definitely a moment that send a shiver down your spine.
Belle Vue, Manchester, 2 July 1976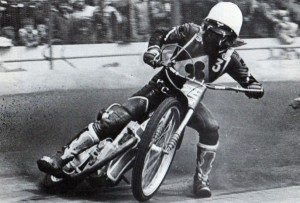 This was a perfect day in more ways than one.  I was 16, had completed my O-levels, on a glorious day in the most glorious summer.  I'd spent the day at Old Trafford cricket ground, before my dad collected me to take me for an evening of speedway at Belle Vue.  Speedway was an obsession with me then, and my teenage heroes were Peter "PC" Collins and Chris "Mort" Morton.
PC had held the track record at Belle Vue for over a year at 69.4 seconds, but there was a long-held belief by fans that when conditions were perfect this would go for a burton – maybe even below 69 seconds – and thereby win the sponsored prize for .  On this particular evening conditions were beyond perfect.  Weather apart, the track had been completely relaid following a stock car meeting.  And PC was, unusually, out in the first heat of an individual meeting to take advantage of the conditions.
He flew from the gate and by the end of the first lap was leading by a good 20 metres.  The crowd cheered him on as he flew around the track, full-throttle around the bends, then after four high octane laps, man and machine against the clock with all rivals trailing well behind.  Everyone knew the record had gone, but a hush descended as everyone waited for announcer Ken Wrench to confirm the time.
"The winner is Peter Collins," yelled Wrench, "and he's broken the track record.  Hang on, we're just checking it."  Silence descended.  You could have heard the proverbial pin drop.  And then good old Ken spoke up again:  "PC's winning time was 67 seconds."  Knocking 2.4 seconds off a long-established track record was simply unthinkable – it just never happened!
For some minutes after this announcement I was literally trembling.  It was one of those moments when reality exceeded even your wildest expectations.  And it was a moment I never forgot.  The record stood for many years, well into the 90s – and was only broken (by Mort and Dane Erik Gundersen) when the track shape was remodelled.