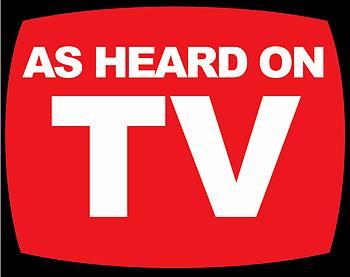 This is a simple list of remembered TV theme tunes and songs that pleased me most, for no reason better than it amuses me.  Tempting to include many others, such as The Munsters, The Addams Family, The Beverly Hillbillies and many more, but this is a pretty interesting list regardless.  Needless to say, they are in no particular order and are probably far from the greatest in the overall scheme – but what the hell.  Enjoy!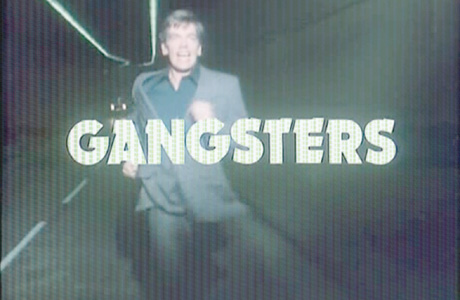 Gangsters had already appeared in instrumental form on an earlier Greenslade album, but with added lyrics and a deliciously OTT performance by Chris Farlowe it became instantly memorable.  Here is the TV version – enjoy!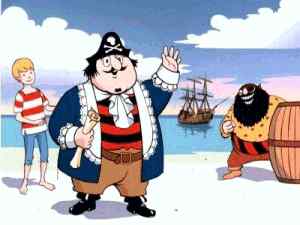 What on earth is an ancient kids' animated TV cartoon series doing on here, you may ask?  The answer is of course the wonderful music, a sailor's hornpipe played on accordion (see here.)  If 20 seconds is not enough, you could also try the remixed version – see here.  From Wikipedia:
The series had a memorable signature tune The Trumpet Hornpipe which was played by accordionist Tom Edmundson and arranged by Philip Lane. He had learned the tune from Jimmy Shand. The tune appears to have been popular from the mid-19th century, but its composer and country of origin are unknown. In the United States it is known as the Thunder Hornpipe.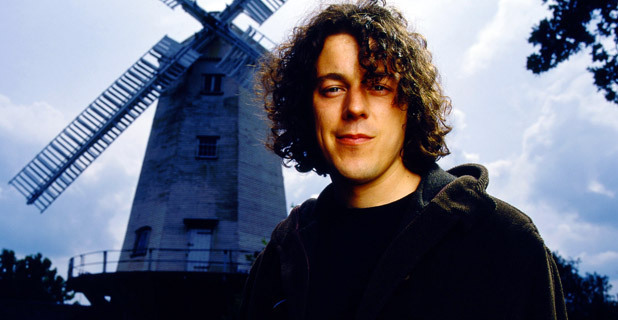 Here in full and here on the JC titles.  OK, so it's not an original but I don't see why a classical tune should not be included for these purposes, since it is hugely evocative and fits the mood of the series to a tee – quirky and sinister yet strangely endearing.  Further information about the composition here.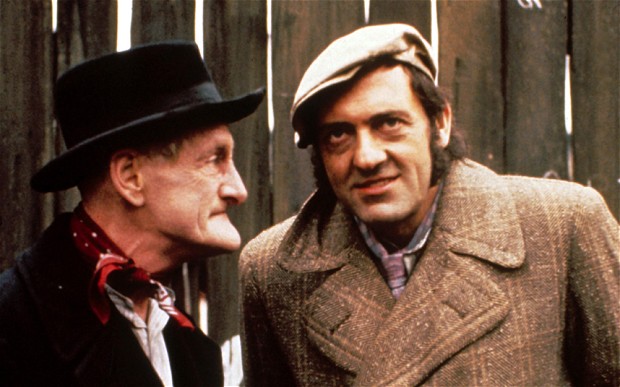 Talking of fitting the mood, can you imagine any music more perfect for a sitcom about a father and son team of rag and bone men?  Me neither!  Written by Ron Grainer, its title is actually Old Ned, though nobody hearing it would thing of anything other than Steptoe.  Wikipedia:
The series' title music, "Old Ned", won its composer Ron Grainer his second successive Ivor Novello award.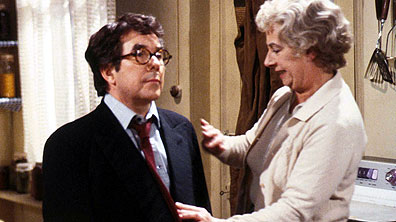 From Time Out:
The most depressing sitcom ever (a trapped, despairing, middle-aged virgin fails, suffers and gets depressed, basically) gets an incongruously bubbly and beatific theme full of wonky wah-wah and hyperactive percussion.
A deliciously catchy ditty it is too (see here), composed by Gaynor Colbourn and Hugh Wisdom, and arranged and conducted by the king of TV jingles, Ronnie Hazlehurst.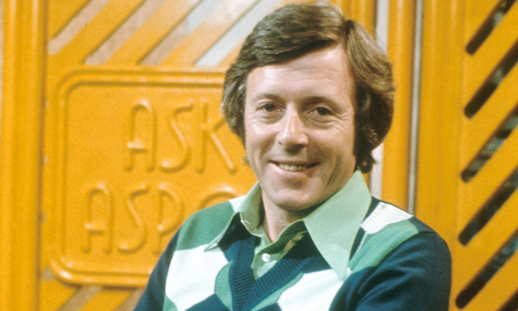 I can't find the full version used on the kids' TV show, but this gives a flavour of the funky little number, written by Rick Wakeman, no less.  The honky tonk piano intro is cute!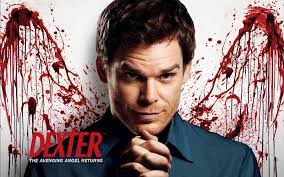 For a series about a man who is a Miami police blood spatter expert by day and serial killer by night you need theme music that tells its own story, and this is the one for Dexter.  Again, Time Out summarises this tangy little number by Rolfe Kent:
This spindly and sinister tune is the perfect soundtrack to Dexter's ambiguous morning ritual. If the show itself has run out of steam, the opening credits feel like a creation for the ages.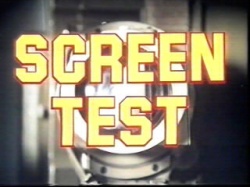 Another jaunty little number from a children's TV series, this was by Syd Dale and entitled Marching There And Back.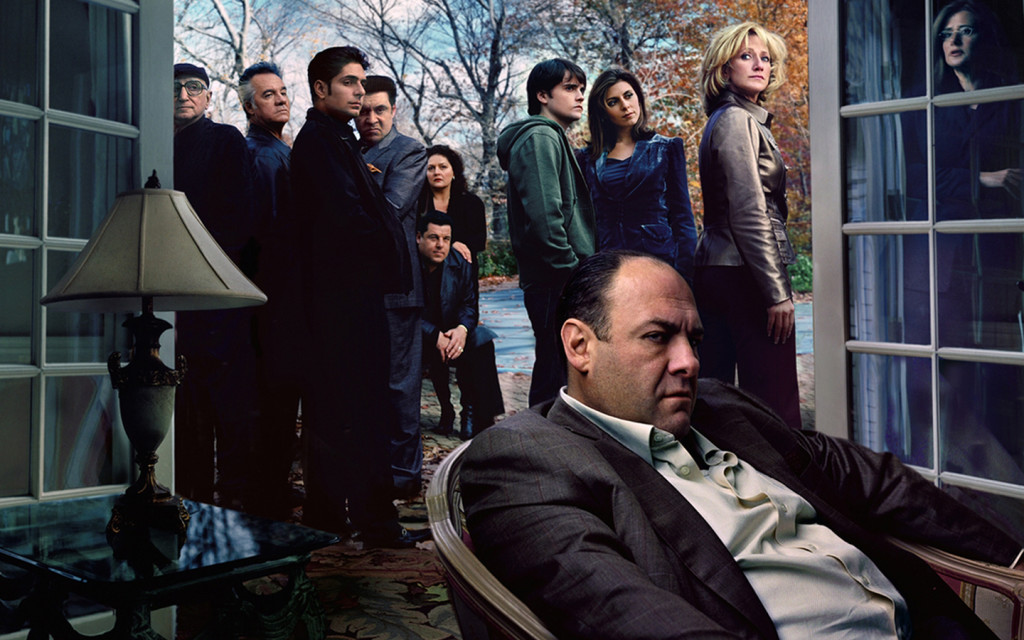 An existing track by an English band who number more than three and don't come from Alabama was chosen for the iconic series about the everyday life of mobster Tony Soprano and his family.  It has nothing whatever to do with its subject other than that he gets up each morning and tries to survive, as suggested in the song.  However, the spiky number, merging blues and rap, works brilliantly.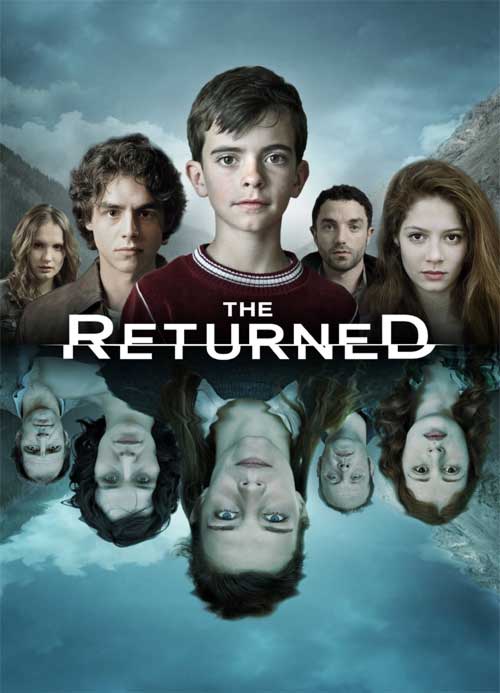 Deceptively child-like introduction from the band commissioned to write and perform all the incidental music to this spooky yet elegiac series in which the dead return to their small town in the French mountains. Time Out again:
Purpose-made theme tunes seem something of a lost art. But let's hope that Mogwai's sublime shiver of a scene-setter leads to a revival. Its perfect balance of beauty and horror couldn't fit the material more perfectly.