Strictly speaking, that should read "sax solos in pop and rock songs" since the whole world of jazz would otherwise be dominating.  There are 14 minutes worth of sax solos featured in this video, but my favourites follow:
10.  Brown Sugar – Rolling Stones
A rock classic and maybe a touch hackneyed these days but still the way many a Brit came to know the magic of the sax in the late 60s.
9. Mirror In The Bathroom – The Beat
Saxa's dry tone and driving sax make this a highly distinctive ska epic what it is, more even than the guitar and vocals.
8.  Maurizio's Party – Antonio Forcione
Since it's a very personal choice, I had to go for a hero of mine, though Forcione is the virtuoso guitarist rather than saxophonist.  Just sounds
7. The Logical Song – Supertramp
First Supertramp song and a wonderful example of how to attack a solo with verve and spirit.  John Anthony Heliwell's playing was certainly a feature of my teenage years.
6.  Crime of the Century – Supertramp
Two from Supertramp might seem recklessly self-indulgent, though I couldn't omit the soaring solo at the end of Crime of the Century.
Actually it's better in this live performance by O'Connor and saxophonist Wesley Magoogan.  This song melted many a heart in its  day, survived a legal battle and still sounds a wonderful ballad, even among the punkish songs in the film Broken Glass.  
Sparky solo in a tune where the sax carries the melody all the way through, and much the better for it.
3. Baker Street – Gerry Rafferty
Probably the one sax solo everyone of a certain age remembers, courtesy of Raphael Ravenscroft on Gerry Rafferty's most famous song by far.  Ravenscroft is sadly no longer with us, but thanks to this song his playing will live on.
Dick Parry will never have a finer moment than his timeless breathy solo, played in 7:4 time signature.
One of those gorgeously smoky late-night sax lines that would turn any track into something special.  You don't listen to this playing, you breathe it in.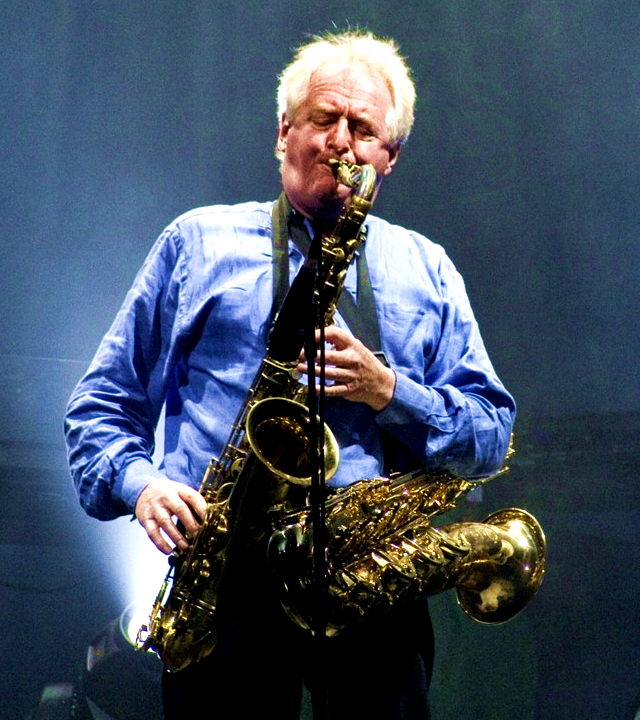 Honourable mentions to:
Since I already mentioned Walk In The Night by Junior Walker and the All Stars in my riffs list, it did not feel appropriate to include it here!
Winelight – Grover Washington Jr, which is really a nice bit of smooth jazz.
Take Five – Dave Brubeck Quartet, also omitted for being jazz
Listen Here – Eddie Harris, ditto
Comanche – The Revels, from Pulp Fiction's memorable soundtrack
Gerry Rafferty's Get It Right Next Time would be there but for Baker Street