The Smiths are part of my Manchester heritage, though by the early 80s I was living in Nottingham and therefore one step removed.  Even so, there is something special about Morrissey and the boys:  they were iconic in so many ways – and who could forget the sight of a thin and beautiful Morrissey in nerdy glasses, vertical hairdo, open shirt with beads, waving his arms around and throwing gladioli to the audience?
They sang songs that were musically and lyrically different yet strangely hyponotic on both counts; and they were decidedly individual – they followed no trends and went their own way.  All of the above were attractive in a world of me-too music-by-numbers designer bands.
The cliche about Morrissey-Marr songs is that they were suicidally depressing, though they spoke to a generation of young people who struggled to survive and manage their introspective view of life, much in the way that Dylan songs spoke to a previous bedsit generation.  His deliberately vague sexuality created an identity for Stephen Morrissey, a young man who was otherwise unemployable and who wrote about his life's failures on all counts.
Morrissey's views on life are these days more obnoxious though as a solo artist he still has a massive fan base.  I saw him perform at the Hop Farm in Kent in 2011, where his ultimate challenge was following a stunning set by Iggy and the Stooges.  He was good, not great, singing a mixture of Smiths and solo songs.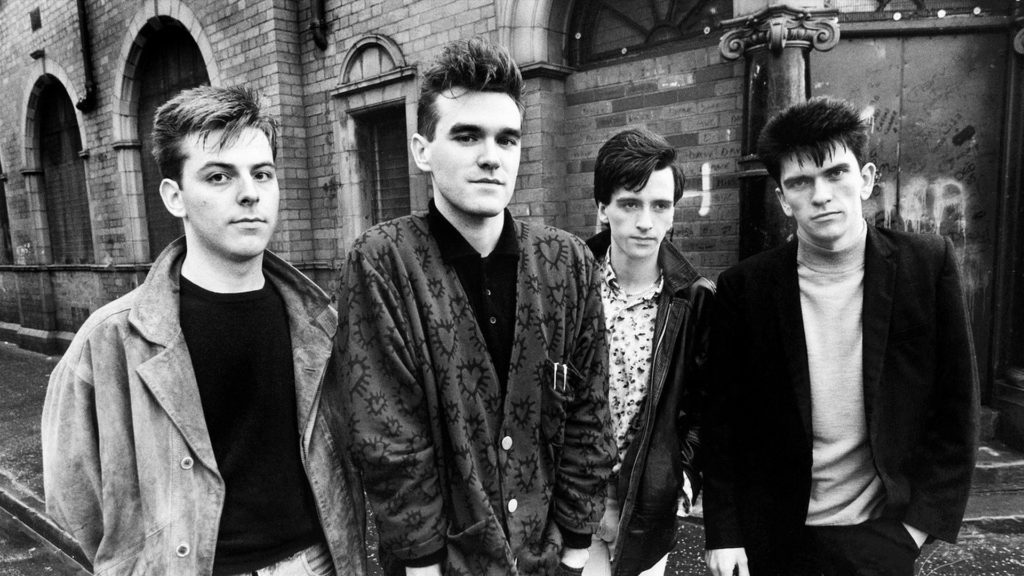 Somehow the post-Smiths songs are not the same to me as the magic days of the 80s, so here is my top 10 list of Smiths songs, approximately in order: