This is a dish I used to cook regularly and was lapped up by the family. Indeed, Adam once cooked it for a scouting badge, served with mash and red cabbage. The key ingredients are good sausages (which do not have to be British style but do need to be uncooked, meaty and possess a proper skin) and good beer. I've done it with stout and brown ale, though there's no reason why you couldn't aim for a lighter result with a Pilsner lager or Weissbier, for example. My advice is to choose a fruity beer. A continental equivalent is sometimes made including bratwurst.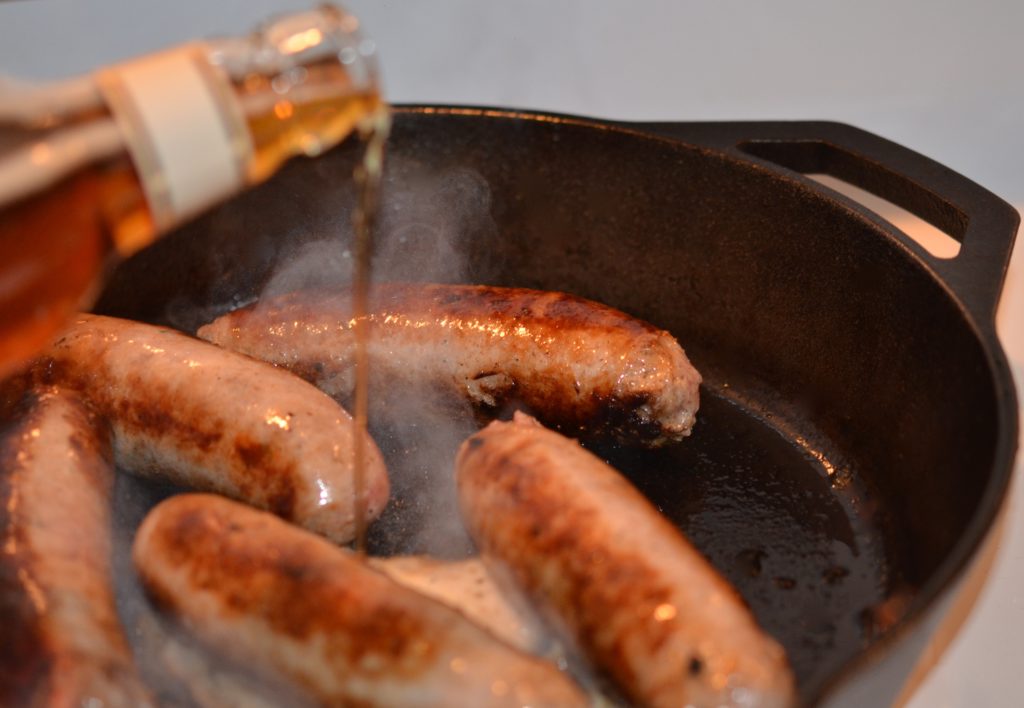 Ingredients:
Sausages (uncooked)
Lots of onions, thinly sliced
Cooking apple, sliced
Carrots, chopped
Leek, chopped (optional)
Celery, chopped (optional)
Parsley, chopped
Bay leaves
Chicken stock, preferably homemade & warm
Dry mustard powder (if mixed use Dijon)
Flour
Salt & pepper
Oil
Method
Warm a heavy pan or casserole and add oil. Brown sausages lightly on all sides. Take out and put on one side.
Add onions, leeks, celery and carrots and sauté on a low heat for 10 minutes. Add apple and stir for a minute.
Increase heat and stir in flour and mustard powder with salt and pepper.
Add beer and stir well. Add sausages, stock and bay leaves.
Bring to the boil and simmer for 30 mins. Add parsley and serve.