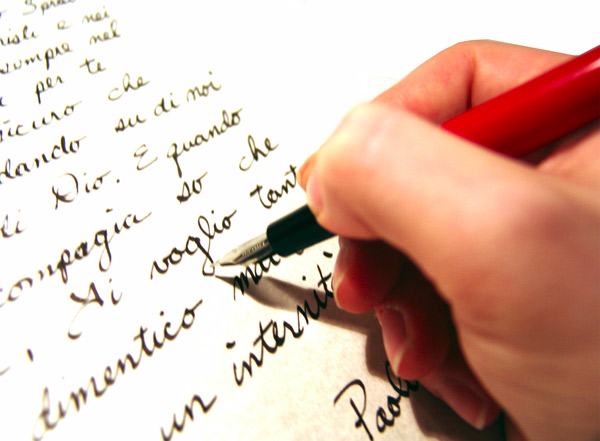 Picture this:  you know you have to write a really important letter, maybe to a person or a company.  It's vital that you create the right impression and get the best results, but the words don't flow and nothing you try ever looks right.
The answer is simple:  entrust the task of crafting an elegant and dignified riposte to a skilled and professional wordsmith with years of relevant experience and a record of getting the best returns.
It might be a complaint after a bad meal, one that ruined what was meant to be a happy and romantic evening with your partner.  Or maybe shoddy service by a supplier left you high and dry and having to foot bills.  Maybe it's a business letter to forge a new relationship with a client.  Whatever the purpose, I can guarantee the best possible outcome.
All you have to do is mail andyflavoured@mail.com with a brief description and any other relevant documentation (confidentiality assured!)  In 2-3 working days I will return a draft for discussion that can be amended and prepared for presentation.  You receive and print the finished letter, sign and send – and wait for the reply.
Costs depend on the time and complexity, but a simple letter that sets the right tone can be composed for as little as £20 – and you can reap the benefits yourself!
---
Testamonials:
"Andy Millward has written a couple of extremely well composed complaint letters for me which have resulted in positive outcomes. I would recommend his ability in this area to anyone" – Elaine Lawrence, Braintree

"The letters were a great help and made my company sit up and take notice.  I still have a job with thanks to you and a Multinational company that got taken down a peg or two by the underdog.  Thank you for wonderful job.  And I assure you I will be in touch again should the need arise."

Claire Barclay, Coggeshall  

 

"Thank you does not seem enough.  You have written me numerous letters over the past couple of years, from complaints to restaurants to my daughters school. Each time they have hit the nail on the head and they brought the desired results, from getting my daughter extra tuition, when the school was failing her to full refunds from restaurants.  I know I never would have achieved the results without your help.  I cannot recommend your letter writing skills enough".

Pauline Blandford – Braintree