There have been many well-known and much-admired actors who have died in recent months.  The obituaries have revealed respect for the achievements of these people, but few if any have matched the outpouring of shock following the tragic death of Philip Seymour Hoffman, nor the love for a fine actor, colleague and professional.
Equally there have been pompous lectures on drugs and addiction, but whatever the tragic story behind Hoffman's addiction and death at a mere 46 years (I thought he was in his 50s), nobody can deny the talent behind the man: one Oscar, three more nominations and a lifetime of great roles ahead of him, had he lived to take them.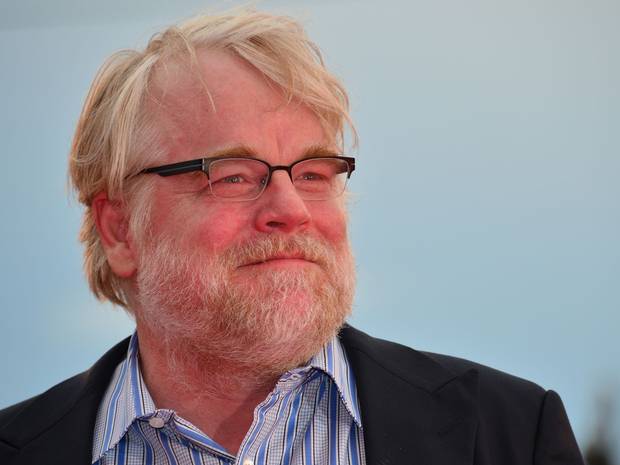 To date, I've seen about ten of his movies and found him without fail complex, versatile, charismatic and charming; an actor who fills the screen effortlessly with massive presence, but never one to dominate where the drama requires an ensemble acting effort.  For example, Doubt sees him as a priest suspected of child molesting, but for all the excellence of Hoffman's performance and his verbal duels with Meryl Streep, he does not trample over the more delicate, sensitive characters (Amy Adams as the novice nun, for example.)  In that sense, Hoffman was a generous presence, a genuine enthusiast and, as the obits have repeatedly described him, "an actor's actor"  (the meaning of this oft-quoted phrase is analysed in The Telegraph – see here):
"The term is a nebulous one, but the criteria are remarkably consistent, necessitating skill, versatility, personal and professional endorsement by your peers, and a body of work that would satisfy all but the most demanding Hollywood mogul. It also requires you to be well liked – drama queens of whatever sex are rarely regarded with affection, however great their talent."
Thus Hoffman earned respect from all who worked with him and who saw his work, not least because he was selfless and did not do it purely to extract money and personal kudos.  His type are worth their weight in gold – and yet his personal demons were never far away. It is alleged he said but a few weeks ago that if he did not stop he would die (see here), and that he had been kicked out of his home by his partner Mimi O'Donnell, mother his three children.
But I'll leave others to gossip over the minutae of Hoffman's family life.  We should instead be glad of his enrichment of our lives and the legacy he leaves behind.  Rest in peace, Philip, you were truly one of the greats, and it is for your performances that you will rightly be remembered.  I leave you with the BBC obituary and some memories:
Philip Seymour Hoffman, who has died aged 46, was one of the most well-respected actors of his generation.  He was known as an original and versatile performer who played a wide range of complex and often dysfunctional characters to high critical acclaim.

The screen star won 23 awards for the 2005 film Capote – including the best actor Oscar – for his portrayal of US author Truman Capote, whose works included Breakfast at Tiffany's.

Speaking to the New York Times about the role, the actor said: "Sometimes being an actor is like being some kind of detective where you're on the search for a secret that will unlock the character."

Hoffman, raised near Rochester in upstate New York, revealed that six months of preparation had gone into playing a real-life character that would bring him to the pinnacle of his achievement.

"I used everything I could get my hands on. It was then a matter of trial and error, an hour and a half every day," he told the BBC in 2006.

HOFFMAN'S OSCAR NOMINATIONS

The Master (2012)
Doubt (2008)
Charlie Wilson's War (2007 – pictured)
Capote (2005 – won)

"The goal wasn't to mimic him but to capture his energy. I really wanted to get the essence of him, because I knew that would be more powerful," added Hoffman, who said he knew he was "carrying the movie".

In his Oscar acceptance speech, he thanked his mother Marilyn O'Connor, a civil-rights activist.  "She brought up four kids alone, and she deserves a congratulations for that," he said.

He said she took him to his first play and inspired him to follow a career in acting.  Hoffman trained at New York's Tisch School of the Arts, becoming a founding member of a theatre company called the Bullstoi Ensemble.

Soon after graduating he fell into drug and alcohol addiction, entering rehab at the age of 22. He is reported to have given up both for 23 years until a relapse in 2013.

Hoffman's breakthrough film roles came in the 1990s, notably with Boogie Nights and The Big Lebowski, in which he brought oddball characters memorably to life.

His other well-known appearances include The Talented Mr Ripley, as an obnoxious young socialite who shows nothing but contempt for the deeply troubled titular anti-hero, played by Matt Damon.

Hoffman won best actor at the Venice Film Festival in 2012 for his role in The Master

Hoffman as rom-com sidekick in Along Came Polly

The actor played a doting nurse in Magnolia (2000)

Latterly Hoffman became part of the Hunger Games franchise, with the majority of his final scenes for the next instalments recently completed,according to Variety.

He was nominated for the 2013 Academy Award for best supporting actor for his role in The Master, inspired by Scientology founder L Ron Hubbard.

Hoffman garnered a total of four Oscar nominations for his acting prowess, including for Doubt, playing a Catholic priest opposite Meryl Streep, and Charlie Wilson's War.

Three of them were for supporting roles, but it was his only nod as best actor which converted into a coveted golden statuette.

"I really wanted to get the essence of him, because I knew that would be more powerful" Phillip Seymour Hoffman on playing Truman Capote (pictured)

But among his heavyweight dramatic roles were a clutch of appearances in populist box office hits including Along Came Polly, in which his character was "prone to falling on his ass" and deemed as nothing more than a "supporting clown".

Playing music critic Lester Bangs in Almost Famous, Hoffman was hailed by the New York Times for taking on the role with "guile and gusto", although it didn't amount to the movie-carrying role of Capote just five years later.

Hoffman's other turns in more knockabout roles included in Punch-Drunk Love alongside Hollywood funnyman Adam Sandler.  As well as numerous film accolades, Hoffman was a celebrated theatre actor. He was twice nominated for Broadway's Tony Awards – in 2000 for a revival of Sam Shepard's True West and in 2003 for a revival of Eugene O'Neill's Long Day's Journey into Night.

He also won acclaim for his work as a stage director – including Jesus Hopped the A Train by Stephen Adly Guirgis – and co-artistic director of the LAByrinth Theater Company, a New York collective that specialises in new American plays.

Philip Seymour Hoffman

1 best actor Oscar for Capote, 2005
3 supporting actor Oscar nominations
51 feature film releases, 1991-2014
29 dramas, 21 comedies, 1 animation
4 real life characters played:
Lester Bangs, Truman Capote, Art Howe, Gust Avrakatos

Source: IMDB, The Numbers

His debut as a film director came in 2010 with the New York-set Jack Goes Boating, in which he also starred.

He is survived by partner, costume designer Mimi O'Donnell, and three children.

Tributes are pouring in following the death of actor Philip Seymour Hoffman at his home in New York on Sunday.

The Oscar-winning actor, 46, was found by a friend who called emergency services. He was declared dead at the scene.

A police spokesman said investigators found two small plastic bags and a substance suspected of being heroin.

Robert De Niro was among many fellow actors expressing their sorrow, describing him as "a wonderful actor".

"I'm very, very saddened by the passing of Phil. He was a wonderful actor. This is one of those times where you say: 'This just shouldn't be'," he said.

In a statement, his family said: "We are devastated by the loss of our beloved Phil."

A memorial for Hoffman was placed outside a restaurant in Manhattan

Hoffman had spoken of receiving treatment for drug abuse

Hoffman is survived by his partner Mimi O'Donnell, and their three children.

Jennifer Lawrence, who starred with Hoffman in The Hunger Games, described him as an "such a incredible actor".

"You played an excellent Plutarch. So sad," she wrote.

Julianne Moore, who co-starred with Hoffman in Boogie Nights, Magnolia and The Big Lebowski, said: "I feel so fortunate to have known and worked with the extraordinary Philip Seymour Hoffman, and am deeply saddened by his passing."

George Clooney, who appeared alongside Hoffman in The Ides of March, said: "There are no words… It's just terrible."

Continue reading the main story

Philip Seymour Hoffman

1 best actor Oscar for Capote, 2005
3 supporting actor Oscar nominations
51 feature film releases, 1991-2014
29 dramas, 21 comedies, 1 animation
4 real life characters played: Lester Bangs, Truman Capote, Art Howe, Gust Avrakatos

Source: IMDB, The Numbers

AP

The actor Ken Stott, who became friends with Hoffman while making Charlie Wilson's War, described the actor as "compelling" on BBC Radio 4's Today programme.

"It was a real shock. We were always in touch… he demanded respect, he had a quiet, friendly attitude to his work."

When asked about the circumstances of Hoffman's death, Stott said: "This event I believe to be misadventure."

Director Mike Nichols, who directed Hoffman in Charlie Wilson's War and in Death of a Salesman, said: "No words for this. He was too great and we're too shattered."

Hoffman won an Oscar for best actor with his portrayal of writer Truman Capote

Kevin Costner told the Associated Press: "Philip was a very important actor and really takes his place among the real great actors. It's a shame.

"Who knows what he would have been able to do? But we're left with the legacy of the work he's done and it all speaks for itself," he added.

Hoffman had candidly spoken in the past of his struggle against drug addiction, including a 2006 interview in which he told CBS he had at times abused "anything I could get my hands on. I liked it all".

Comedian and actor Steve Martin praised Hoffman's 2012 Broadway performance in Arthur Miller's Death of a Salesman.

And Gary Oldman told Sky News: "He was on a list of mine as an actor to work with and hoped to be directing.

"He had that little bit of danger to him and vulnerability to him, all those qualities that I think make somebody watchable and very special."

Kevin Spacey tweeted: "A tragedy to lose as supremely talented an actor as Philip Seymour Hoffman. An unspeakable loss for film, theatre & all who knew him. RIP."

Hoffman won a best actor Oscar in 2005 for Capote and was nominated a further three times – for The Master, Doubt and Charlie Wilson's War.

He also picked up three Tony nominations for his work on Broadway, including Death of a Salesman.

One of his earliest movies was Scent of a Woman in 1992 and he had a breakthrough role as a gay member of a porn film crew in Boogie Nights, directed by Paul Thomas Anderson, who he also collaborated with on other films including The Master.

According to the Hollywood Reporter, Hoffman had completed his work for The Hunger Games: Mockingjay Part 1, and had only seven days remaining to shoot on The Hunger Games: Mockingjay Part 2.

It is thought the films' scheduled release dates of 21 November 2014, and 20 November 2015, respectively, will not be affected by Hoffman's death.

He was also set to star in his first major TV series, Happyish, for Showtime but theHollywood Reporter said the series was not yet in production.

Showtime issued a statement following the news of Hoffman's death, saying: "Philip Seymour Hoffman was one of our generation's finest and most brilliant actors. He was also a gifted comedic talent.

"It was a great privilege and pleasure to work with him and we are all absolutely devastated by this sudden loss. Our thoughts go out to his family at this very difficult time."

Meanwhile, Screen Daily reported that Ezekiel Moss, to be directed by Hoffman, will not now be presented as planned at the European Film Market in Berlin this week.

The Prohibition-era film was to star Jake Gyllenhaal and Amy Adams.

"Exclusive Media is deeply saddened to learn the shocking news of Philip Seymour Hoffman's passing," the company said in a statement.